Tuesday night is workshop night. Happy me. I get to draw again.
Il mio nuovo tesorino ha due libretti delle istruzioni e nessun numerino sulla busta. Fatto di proposito per fare impazzire i pirati, sta cosa, visto che è l'ammiraglia della marina.
My new precioussss... has 2 instruction books and no numbers on the brick bags... meant to drive a pirate insane, since this is the Admirality Flagship.
Ma siccome so' pirata fuori, dentro e tutt'attorno... io ho diviso i mattoncini per colori come se stessi facendo un puzzle.
Since I am a true pirate I divided the bricks by color... you won't fool me, Lego! ahr ahr ahr!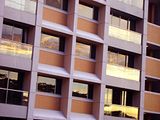 Svegliarsi alle sei per mancanza di sonno ha i suoi aspetti positivi....
Waking up at 6 has its own good aspects.