Casacomix more pics
They sent me new pics of the Casacomix event. I kinda look like a serious person while I make the book presentation.
Oggi mi sono state inviate altre foto dell'incontro al Casacomix, sembro quasi una persona seria mentre presento il libro.
These are some of the preccccioussss toys I brought along.
Ecco alcuni dei tessssori esposti.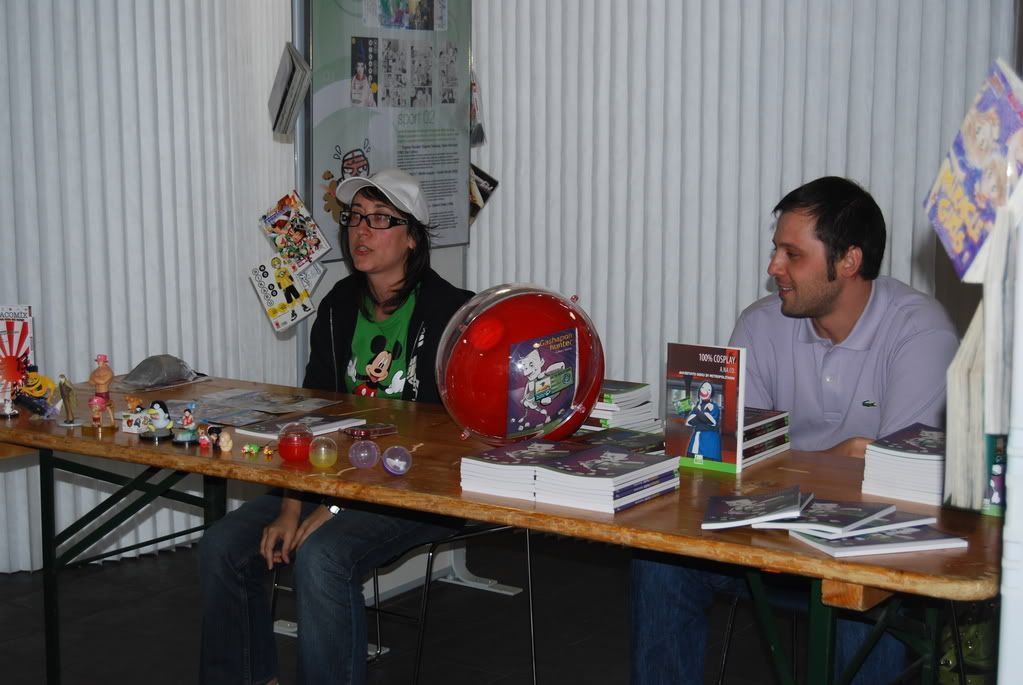 Of course while I talk about gashapon I look possesed by a demonic aura... and you can notice that by the laserbeam eyes.
Ovviamente quando parlo di gashapon sembro posseduta... lo si può notare dagli occhi rossi...
Dedon, dimonio con occhi di bragia batte col gasha chiunque si adagia.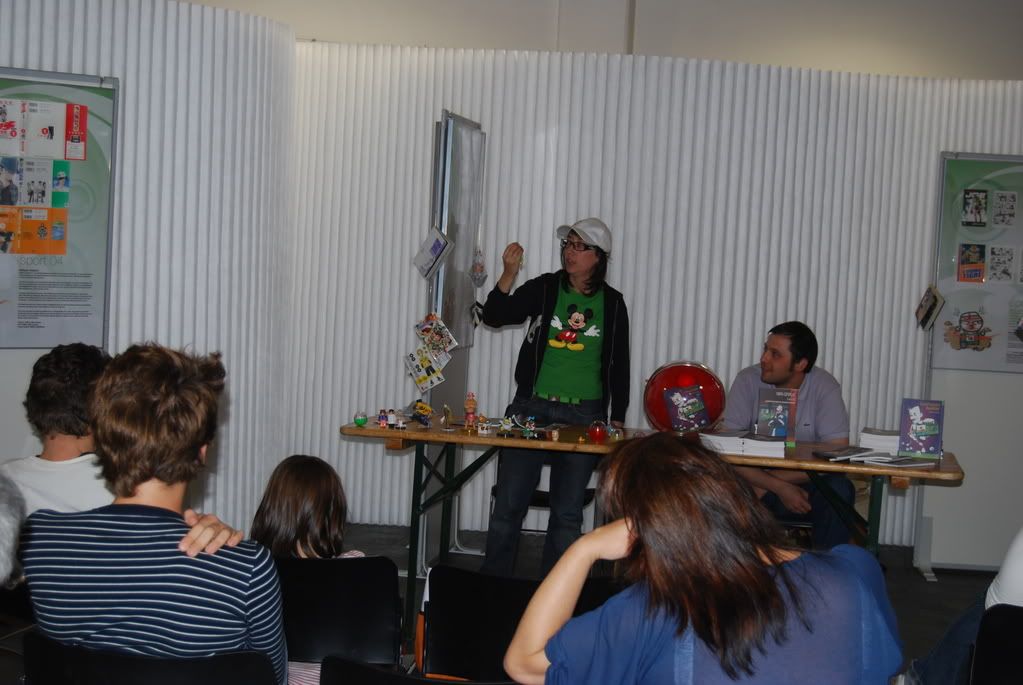 Pvc made me hyper... let's say high enough to stand up and give a political speach: because a gashapon with lipstick is still a gashapon!!!
Infervorata da cotanto pvc, mi alzo e faccio un comizio: vota gashantonio la trippa!
Al Romics sarò più brava, al Romics sarò seduta a disegnare.